Currently trying out the express version of Capture One for Nikon. I've used Capture One Pro before with Fuji for one year, and thoroughly enjoyed it but found it very pricey compared to the value offerings of an Adobe subscription for only about $15.00 CAD a month vs, Capture One for $25 CAD a month. With Adobe, we get the website tools and Behance + Photoshop (though I hardly use it) and some other apps with fairly good integration between them. Having said that, I just answered a questionairre from Capture One with some questions regarding cost and how much you would pay for Capture One to make it "affordable". I said $9.99 a month, which I think is fair considering you don't nearly get the breadth of value as Adobe offers. I would probably use Capture One for that price, but continue to subscribe to Adobe for the other benefits.
Anyway, it got me thinking about how obessed many of us are with editing after the fact. This preset vs this style; this platform vs that platform. Its true that whatever your camera, its not going to do everything you want it to do in keeping with what you had in your minds eye. Hardly ever. No matter how close it may come, you'll always want to tweek that or tweek this in some way.
So here's my friend Lisa, also a documentary photographer in her own right, sitting in a heart shaped tub with a tweek this and tweek that, and maybe a style applied. Why? I don't know, nothing really wrong with the original except just something, something...
And another great day at the beach with the Nikon Z5 and the Minolta

with some film. The f

ilm is not developed yet, but will do that tomorrow. This one is fro

m the Nikon.
More trips planned until the warm weather runs out.
Everytime I take someone to the clothing optional beach to shoot or just hang out, it turns into a 'no one wants to leave' experience and that makes me happy. It really is a liberation for both myself and whomever I'm with.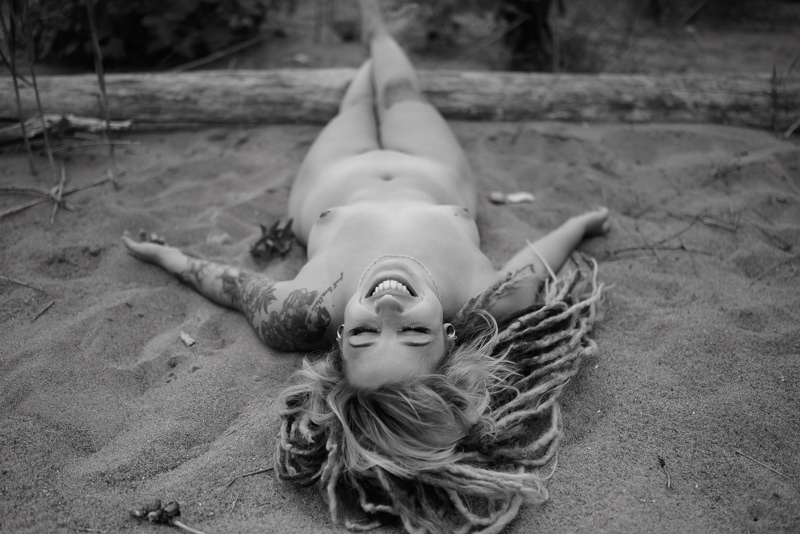 Its August and thought I'd share a youtube vid about sharing, and more about how you don't need to share everything you do. I found myself very much in agreement. Here's a great vid from The Photographic Eye on Youtube that hits the nail on the head.
Another update for July, likely the last for this month.
Managed to obtain a new camera bag. Doesn't sound like much, but it affords me the opportunity to carry both the Nikon Z5 and Fuji X-e4 plus 5 lenses with 2 attached to each camera, in a suprisingly small package. It also allows for other bits and bobs. I have an affinity for Roots camera bags, and this one is part of the 'Roots 73' Collection. Just the right size, though its not weather proofed, its a very easy carry.
It also fits an 8 inch tablet if that's your cup of tea. It's specifically the
Roots 73 Uptown Digital SLR Camera Bag

, if you're in need. Usually available from Best Buy or Henry's in Canada.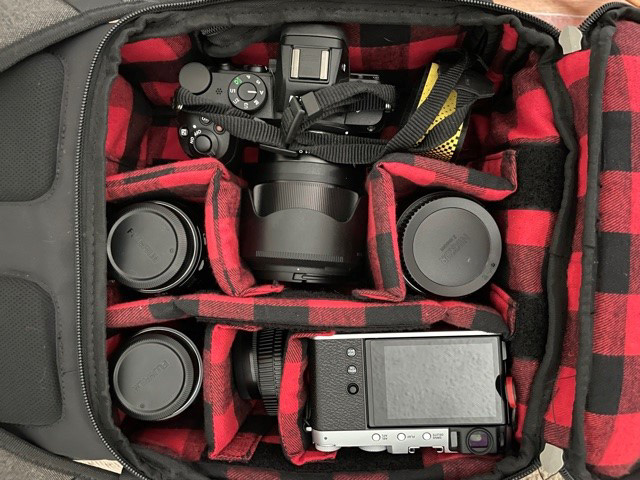 July 2021 - Instagram vs Ello
I have a bunch of thoughts since I stopped using Instagram for the second time and started using Ello. Mainly that it is pretty freeing, but I won't go beyond that as its a moot point and its not like people will suddenly make the switch from the evil machine, lol.
Did I mention Ello has no ads nor censorship? ;)
In other news more photographically aligned, I recently picked up the 35mm Nikkor 1.8s. It is likely the only lens I will ever need for the Nikon in consideration of what I do and how I do it.
Keeping it as simple as possible.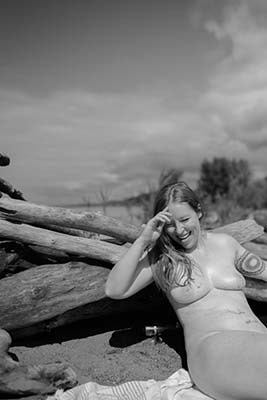 You can now find me posting to Ello at

ello.co/christm
which I favour

over Instagram.
I'm a Fuji lover primarily, for all

the same

reasons most Fuji lovers are - a more engaging and manual experience looking back to the days of film.
However, I'm also a newly minted Nikon user as well, at least digitally.
Primarily, I use the FujiFilm x-e3, X-e4 as they are easy to travel with, and the Nikon z5. I opted for a nikon z5 as it's much more stills focused and full frame, and Fuji has decided not to pursue full frame at this time.
For my film work, its mainly various Minolta 35mms and a Mamiya 645 Super.